Hum
Hum, created by Javiera Arenas, Rachel Murray, and Ankita Roy, is an experience designed to create moments between patients and their core circle of caregivers through the engagement in meaningful activities together.
̌
Death can be devastating and scary. We are often unprepared to deal with the prospect of terminal illness and death. How can design help families find ways to cope with potential conflict after a terminal diagnosis is made? How families cope with the end of life reflects the way many of us think about death. It reflects a "save at any cost" rescue culture that has shaped our entire healthcare system.
Hum is a service designed to create moments of meaning and connection for patients and their core circle of caregivers, through meaningful activities that create new rituals and bonds. Inspired by meaning-centered therapy, Hum uses activity-based cards that encourage group experiences of joy, legacy creation, and activities to impart family knowledge. These rituals and the experiences they generate help embed meaning and create empowerment at a frightening time. Patients and caregivers learn to handle a range of emotional responses and explore what it means to be comfortable in this difficult stage. The end of life is not a problem for design to solve, but rather an opportunity for patients and their caregivers to make meaning and thrive together.
Hum means 'us' in Hindi.
A patient will receive a Hum pack upon their diagnosis. This can occur through multiple channels, which we discovered through research and interviews. Then, the patient and their core group of caregivers are instructed to meet in the form of a welcome gathering. Here, they discuss expectations for future support gatherings and set a meeting frequency. Once the logistics are out of the way, a participant selects an activity card, thereby committing to leading the activity before passing the card deck to someone else in the core circle who will lead the next activity, either during the current gathering or at the next. Each activity concludes with a moment for personal reflection.
During our research we stumbled upon a technique called 'meaning centered therapy,' a form of treatment that helps patients and caregivers sustain and enhance a sense of meaning, purpose and peace, developed by William Breitbart and his colleagues at MSK.
We used meaning centered therapy as a framework to develop the Hum deck, focused on three categories of experiences we discovered through patients interviews: Teach, Experience, and Legacy.
Teach: In our research, we learned that patients who are the leading members of a family or social group often worry about what will happen to the group once they are gone. Parents, especially, worry about the loss of knowledge transfer, as one parent usually looks after one aspect of their children's lives. The Teach Cards are geared to calm that worry by creating prompts to share skills and knowledge that go from being implicit for one person to shared wisdom amongst the group.
Experience: Unfortunately, not everyone remembers to participate in everyday activities that bring them joy during illness. The Experience Cards serve as reminders to continue to live one's life, and reshape their new notion of normal.
Legacy: The notion of capturing memories together with leaving a legacy has been discussed at length in end-of-life therapy. The Legacy Cards help patients and caregivers create pauses to relish in memory-making.
Journal: We also created a journal to complement the cards to promote self reflection for the patient. Its purpose is to help patients capture their memories of engaging in these activities with their core circle. It also serves as a legacy item, as we see potential for being a leave-behind for the family once patient is gone.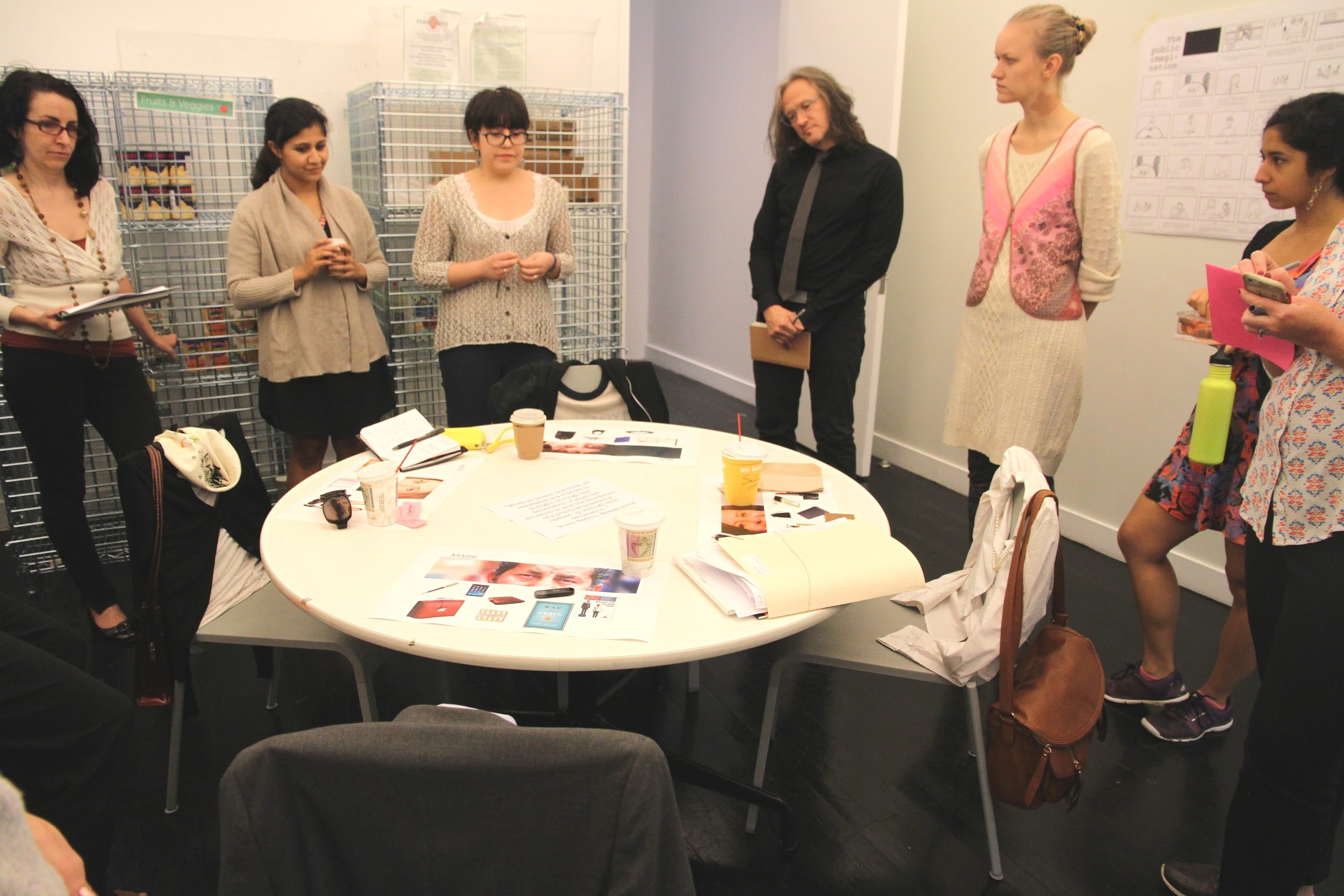 We started our process in developing what would later become Hum by using film as an ethnographic method to zoom in and understand the story of one family dealing with a crisis. Our goal was to explore a crisis within a family unit and illustrate multiple perspectives from stakeholders.
We explored 4 key areas: Contrasts of Forces (different coping mechanisms like controlling the situation or expressing anger), Family Ruptures (uncertainty leading to avoiding important conversations). Lake of Safe Space (environmental influence on nervousness), and Rituals of Intensification (varied approaches to addressing illness, like the cultural promotion of a 'fight' mentality as the 'right' approach).
With all this in mind, we framed some design principles as part of our process to guide the rest of the exploration.
They were: Accommodate diversity of emotional responses (How can we create physical and emotional spaces to explore and contain emotional responses in complex situations?), encourage acceptance of 'new normals' (How can we transfer nervous energy to living in the present?), reframe what it means to be comfortable (How can we allow people to contribute in ways they feel most comfortable?)
These design principles lead us to prototyping our ideas. We wanted to know what ways we might cultivate rituals that help families prepare for tough conversations around end of life and how we might we cultivate mindfulness earlier in the development of families in order to minimize heartbreaks in family. Our first prototype (see above image) explored rituals and mindfulness involving a 'game' - cards with activities, a game board and the concept of a 'sacred safe space' in a hospital.
Through a series of workshops we learned that activities are important to channel nervous energy and allow for creative expressions... but the game we designed was very rigid, prescriptive, felt like a focus on 'sick activities' ('picking up pills') and didn't promote shared leadership because one person was doing it. Rituals are incredibly important in families... but the formalness around how frequent they'd be and how prescriptive it was made the activity feel forced.
From there we refocused our research on rituals as actions that occur with certain frequency (habits), fluidity to re-think the role of caregivers, and shared leadership or distributed ownership, which led us to Hum.