Vim Dolls
Dolls are stuck in time. But what if a doll could grow alongside the child who plays with it? And what if that doll one day died? Could a toy prompt honest conversations between parents and children about life's transitions? Vim Dolls is a research project by Tim Clem and Hannah Roodman to investigate this question. Tibby is the first prototype.
̌
At first she's just like any other babydoll, albeit with customizable narrative and appearance to accommodate each family's unique experience. But soon it will be time for Tibby to grow up. At a chosen time, the first incarnation of the doll is locked back into her case. This action unlocks the next, older version of Tibby.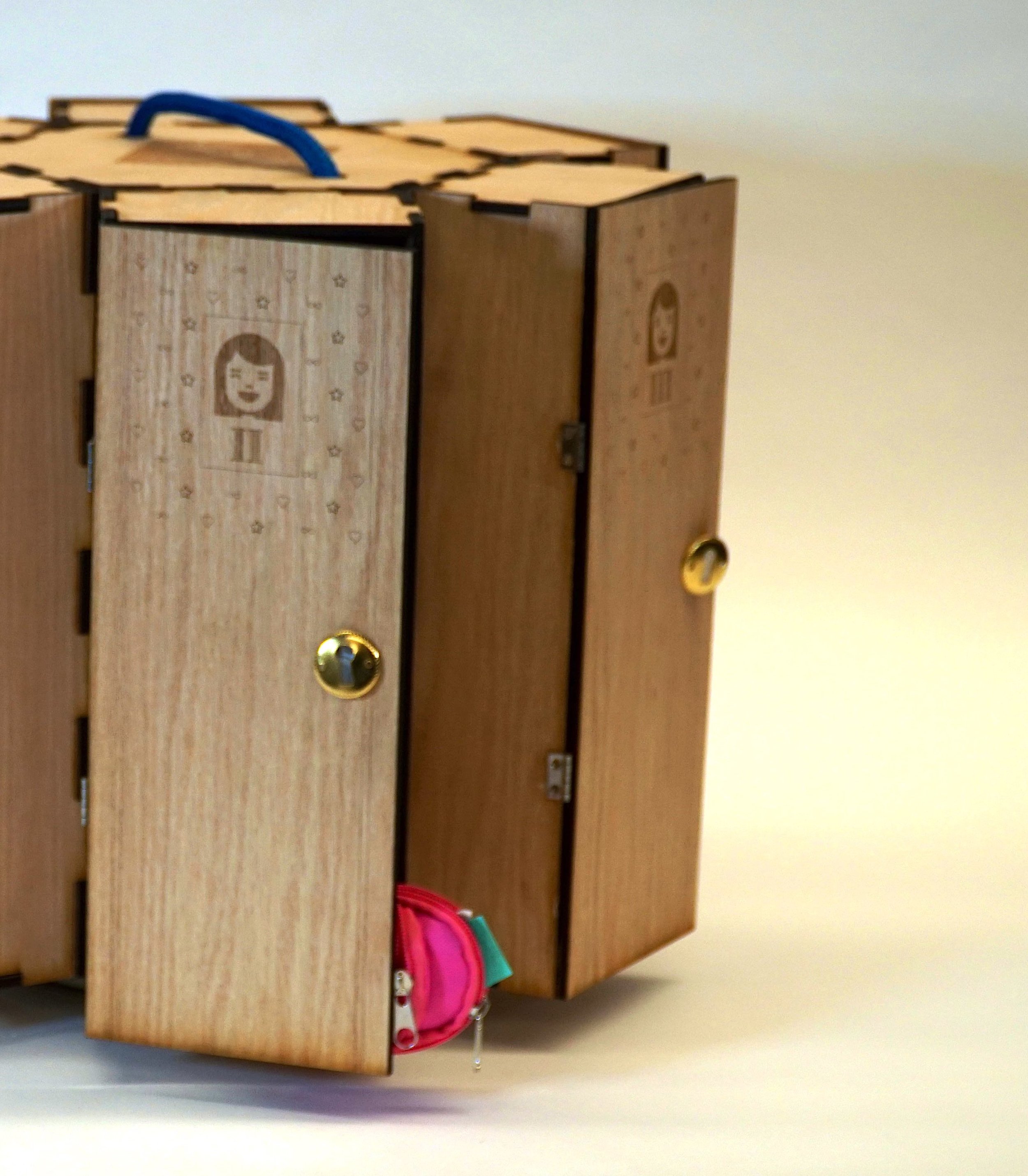 There are six incarnations of Tibby. These are carefully chosen to reflect key moments of transition in line: puberty, adulthood, old age, and everything in between.
Eventually, as all things must, Tibby will die. We imagine her death as a potential climax of the experience: an opportunity for parents and children to share thoughts on the end of life, their rituals and emotions around it, and consider their own mortality and legacy.
We realized Tibby could teach about all of life's transitions. What if the teenage doll sparked conversation around puberty and sex? What if the adult doll was a platform for discussing the journey to becoming a parent? Through imaginative co-play between parents and children, we see Tibby as a tool for fostering better communication about life's most difficult and most important topics.